U.S. Expat in Cuenca Ecuador Arrested for Attempted Murder in U.S., extradited
Correction: Latinamericacurrentevents.com originally titled this aggregated article as the expat was arrested for murder. That is incorrect according to the article. The expat was detained on attempted murder in the first degree as well as other charges.
Suspect used several aliases, was well-known in the U.S. expats communities in Cuenca as well as on the coast.
charlotteobserver.com
By Joe Marusak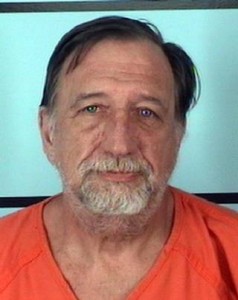 A 62-year-old man who fled to Ecuador after being charged with attempted first-degree murder has been extradited back to Burke County after at least two years on the lam.
Dean Allen Yancey of Connelly Springs vanished before his October 2015 trial on charges related to shots fired into his brother and sister-in-law's home in 2013. Two rounds just missed the couple as they sat in their living room, the Burke County Sheriff's Office said Thursday.
Dean Allen Yancey Burke County Sheriff's Office
With assistance from the U.S. Marshal's Service, sheriff's investigators learned Yancey was living in Ecuador.
Yancey was in the Burke County Jail without bail on Thursday. He was on Burke County's Most Wanted list for over a year. Read Article