Queretaro Language School, Mexico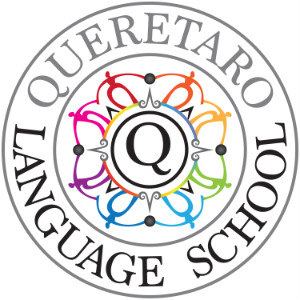 Learn Spanish in Mexico at the Queretaro Language School (QLS). We are a Spanish language school in Mexico offering 22 distinct Spanish language courses to students from all over the world. You can learn Spanish at our Spanish language school which is located just two hours north of Mexico City in the centro histórico of the colonial city of Queretaro, Mexico (a UNESCO World Heritage site).
Learn Spanish with:
A comprehensive Spanish language curriculum taught by our staff of university trained Spanish language teachers
Spanish language classes tailored to the needs of small groups and individuals
Classes held in a traditional Mexican casona in the historical downtown of Queretaro, Mexico
Homestays with a warm and welcoming Mexican host families so you can immerse yourself in the Spanish language
Extensive volunteering opportunities in and around Queretaro, Mexico
Activities and Workshops for those wishing to immerse themselves in the culture of Mexico
Trips and excursions in and around Queretaro, Mexico
Freshly brewed coffee every morning free of charge
Free use of the Internet
Much, Much more!
All of us at the Queretaro Language School in Mexico look forward to helping you learn or improve your Spanish. This amazing language can open doors to exciting new opportunities. Learn Spanish which is one of the five most commonly spoken languages in the world. It is the official language of over twenty countries and the native tongue of over three hundred and thirty million people. With the Spanish you learn at the Queretaro Language School you will be able to do everything from ordering a taco at a market in Mexico, to asking the locals in Peru for directions to Machu Picchu, to running a multinational business in Argentina.
We are committed to making your Spanish language learning experience a rich and rewarding adventure! Please feel free to explore this website and to contact us with your questions. The friendly staff of Queretaro Language School looks forward to hearing from you. You can start to learn Spanish in Mexico today.
Querétaro Language School
Altamirano Norte #1, Centro Histórico, Querétaro, Querétaro, CP 76000, México
Phone: (52) 442-171-1306
Phone USA: (1) 339-499-4390
PLEASE VISIT OUR WEBSITE