Vilcabamba Ecuador: Beautiful Property For Sale in Gated Community
sponsored post
REAL ESTATE FOR SALE IN VILCABAMBA ECUADOR
LOCATED IN THE VALLEY OF LONGEVITY IN BEAUTIFUL VILCABAMBA, ECUADOR
A SPECIAL OPPORTUNITY
TO BUILD YOUR DREAM HOUSE
ON A UNIQUE PROPERTY
FOR A VERY ATTRACTIVE PRICE
IN A GATED COMMUNITY "HACIENDA SAN JOAQUÍN"
VILCABAMBA, ECUADOR
THE PROPERTY – QUINTA 14A
This exceptional property has 4.01 acres/ 16,247m2 (1.62 hectares) – all flat terrain/usable land with rich, fertile soil due to its proximity to the Vilcabamba river. It has never been treated with any pesticides or herbicides, which is ideal for growing organic fruits and vegetables. It has stunning views of the famous Mandango peaks and the Andes Mountains all around. Includes water and electricity hook-ups.
Hacienda San Joaquin is an upscale, gated community with 24-hour security guards at the entrance gate, patrolling the Hacienda during the night. It is a unique "oasis" in the middle of Mother Nature, where you breathe pure air and drink clean, fresh water. The Hacienda Owners Association provides the Owners with pure drinking water from community wells. A monthly maintenance fee is charged for these services, which also provides for upkeep of the roads and general maintenance. There are spectacular private hiking trails throughout the Hacienda mountain area.
Asking Price:
US$199,000 (only US$12.25 per m2)
A unique property for a very attractive price, ideally located in the heart of the Hacienda San Joaquín.
All reasonable offers will be reviewed.
Special Incentive:
US$2,000 Finder´s Fee (WITHOUT Real Estate Agent involved)
Contact Information:
mailto: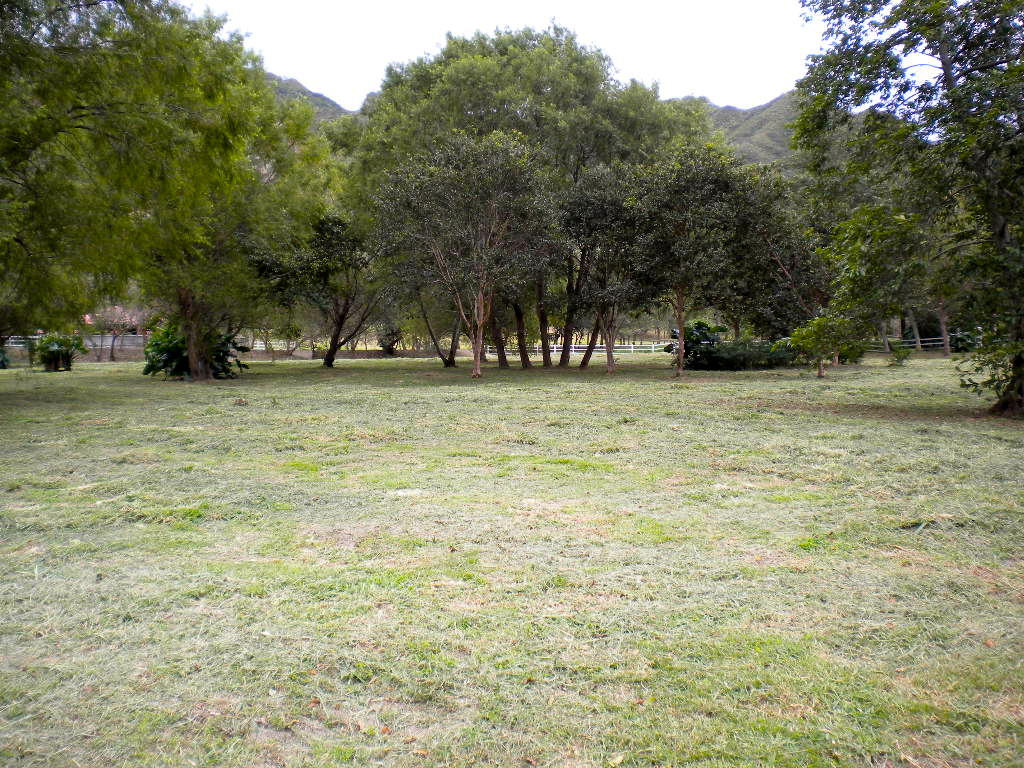 ——————————————