U.S. Citizen Living in Ecuador Vanishes Under Suspicious Circumstances
MISSING: JONATHAN C. GILCHRIST – US CITIZEN, RESIDENT OF SALINAS ECUADOR
Former Houston Texas Resident
This article is prepared by LatinAmericaCurrentEvents.com. As often the case with a missing person event, the story can be very fluid and change within moments. It is believed by LACE that the facts presented here are accurate despite many missing elements to this developing story. Names of sources have not been used to protect their identity and some comments were made to LACE on condition of anonymity. Latin America Current Events takes no responsibility as to the accuracy or veracity of the content for this article. This article will be updated as more information becomes available.
—————————————————————————————————-
Ecuador Emergency on Facebook is a group of volunteers and expats that was formed in 2012. The goal of the group is for the express purpose of disseminating information about safety, security, an health in Ecuador for visitors and expats and offering assistance when and if available.
On January 12, 2017, Ecuador Emergency (Facebook) received a message that an expat residing in Salinas Ecuador may be missing, with no date of disappearance. Volunteers in the group went into quick action trying to determine the circumstances and locate U.S. citizen and Ecuador resident Jonathan C. Gilchrist. Here are some of the findings to date.
MYSTERY OF U.S. CITIZEN LIVING IN ECUADOR, VANISHES WITHOUT A TRACE
undated photo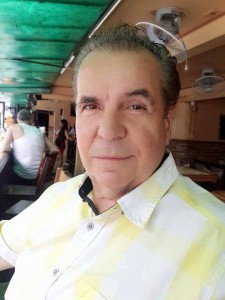 Why would a 65 year-old expat from the U.S. with a beautiful condo, plenty of female companionship and a businesses in Ecuador apparently disappear? That is a mystery expats are discussing in the Miami like beach town of Salinas Ecuador. His two adult daughters back in the states are also perplexed and worried about their father's location and safety.
Jonathan C. Gilchrist could be described as a man of contradictions. In an area known for much gossip among expats, several sources contacted for this article described this former attorney as very nice, affable, gregarious, yet private about his past and life moved to the beach community sometime during the latter part of 2013. He invested in several properties including a multi-level hotel and also had mining interests in Machala. According to some anonymous sources he appeared to be wealthy paying cash for properties and often carrying large amounts of cash on his person. He also according to others had a penchant for younger women. He met a woman online from Uganda which he made arrangements to have her join him in Ecuador. However, she seems to be one of many that he seemed to get involved with over the last three years.
While seeming to be enjoying life in Ecuador something may have seriously gone wrong for this former attorney and entrepreneur who had a serious run-in with U.S. Securities Exchange Commission prior to leaving the U.S. for Ecuador in 2013.
DAUGHTERS CONCERNED ABOUT FATHER
Mr. Gilchrist last saw his children in the United States for a visit in August of 2016. One of the daughters said he seemed fine and nothing appeared out of the ordinary. He commented to his daughter that the prices for many items in the states were much better than back in Ecuador. However, after his return to Ecuador, his daughter noticed he did not call on her birthday which he never missed. She was not concerned until sometime in October looking back she noticed that some of his text messages did not seem like his normal correct spelling and grammar. Once Christmas and New Year's passed they became more uneasy as he did not call. Checking around with friends they were led to believe that he may have gone to Cali, Colombia. They then contacted the embassy in Colombia to report him missing. Records showed that he had not entered Colombia and record checks at hospitals turned up negative. The missing expat's daughter stated if he had plan on disappearing he would have contacted his family some way to let them know he was OK. A daughter received an email from him which seemed normal on October 21, 2016. Another daughter sent him an email also on October 21, 2016, which was never answered.
CONTINUING STORY
It also appears that while some stated he had not been seen in Salinas since sometime in October, there was no official report made to police officials or authorities until on or about January 15th, 2017. One expat said it was normal for him to take a trip and just show back up. It could also be possible some were fearful of reporting him missing in that if when he showed back up in Salinas unexpectedly he could become irate. While being considered a very nice individual he was known to one anonymous source to display a temper.
The case of Jonathan C. Gilchrist has been reported to the U.S. Consulate in Guayaquil and to local authorities in Salinas.
SAFETY AND SECURITY IN ECUADOR – READ THE BOOK 100 POINTS TO CONSIDER BEFORE MOVING OR RETIRING IN ECUADOR
OTHER FACTS/MATERIAL NON-CONFIRMED
1. One expat stated they shared texts with him on or about November 26th. Mr. Gilchrist reported he was in Guayaquil selling a vehicle. Then they checked for him on Whatsapp and the last time he logged in was December 6, 2016.
2. The manager of his hotel stated on January 16th, that Mr. Gilchrist had not been seen at the hotel for two months and that he was heading to Loja.
3. Mr. Gilchrist may have left for Colombia with a new girlfriend Paula Parra (Colombian), date unknown to Colombia.
4. While in Colombia Mr. Gilchrist sent a picture of a new girlfriend to an expat in Ecuador.
5. Paula Parra contacted anonymous source stating she received a message from him that he was in a hospital in Colombia. She returned to Colombia from Ecuador to search for him without success.
6. One former girlfriend last spoke with him on December 16th via phone.
7. Hotel manager stated when Mr. Gilchrist left sometime in October or November of 2016, Mr. Gilchrist said he would be back the first week of January, 2017.
CONTACT INFORMATION
IN THE EVENT YOU HAVE CONTACTED JONATHAN C. GILCHRIST OR HAVE KNOWLEDGE OF HIS WHEREABOUTS OR WELL BEING CONTACT THE CITIZENS SERVICES SECTION OF THE U.S. CONSULATE IN GUAYAQUIL, ECUADOR.
From abroad: 593-4-371-7000
From other Ecuadorian Provinces: (04) 371-7000
From Guayaquil and other cities within the Province of Guayas: 371-7000
YOU MAY ALSO CONTACT LATINAMERICACURRENTEVENTS.COM THROUGH THE EMAIL ON THIS SITE AND ALL INFORMATION WILL BE FORWARDED TO THE CONSULATE
Possible Girlfriend of Jonathan Gilchrist
he may have traveled to Colombia with (Unverified)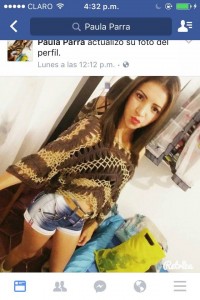 —————————————————————————————————
Possible Girlfriend of Jonathan Gilchrist
he may have traveled to Colombia with (Unverified)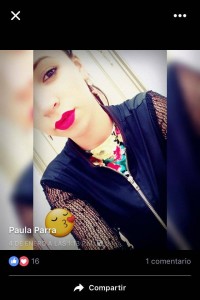 —————————————————————————————————

—————————————————————————————————
WORLDWIDE SAFETY AND SECURITY FOR THE TRAVELER OR EXPAT – TOURISTKILLED.COM