Ecuador Relocation and Tour Services – Journeyman Jack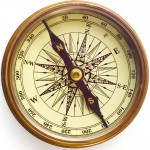 Whether you are moving to Ecuador or looking for an expert travel guide, Journeyman Jack of Ecuador can help you. Come see us in Ecuador with a touch of Southern Hospitality. Ecuador is my specialty.
Welcome to Ecuador! I arrived on September 17th, 2008. Quito is the Capital, right on the Equator, at 9,350 ft. (1.77 miles) above sea level in the heart of the Andes Mountains, where the weather is 50's in the evening, and 70's during the day all year round. Year round growing Season! Valley of Eternal Springtime! If you are relocating we can help get it done for you. If you are looking for a tour guide that knows all corners of Ecuador. We can make sure you have an unforgettable and customized trip planned for your specific needs in Ecuador. References happily provided upon request.
journeymanjack.com@gmail.com
Toll free line from U.S. & Canada:    770-828-7913,
Quito Office Phone: 011-(593)2-380-4088
Quito Office Phone: (from within Ecuador) 02-380-4088
Ecuador cell phone numbers dialing from the US:
Within Ecuador Cell Phones
claro: 098-806-6508,
movi: 098-743-3009
talk free on: "Skype"
user name: "jack.abercrombie"
————————————————————————————————–

————————————————————————————————–

————————————————————————————————-