Ecuador, escape to the top of the world at Ali Shungu Mountain Top Lodge
My name is Brandon Keene(*1) and I am part of that peculiar breed called a travel writer. I also write novels which for many years was a front for the work I did around the world as a dragoman trying to bring a little justice to the planet.   We write, we tell, and we share. However, many in this line of work always wrestle with an internal contradiction of whether or not to share with their readers about a secret find that few know about. Since I always keep a few to myself, I also realize as the years go by, there is nothing to gain from holding back a real find. I guess the issue I deal with is ego, thinking I am special because I found it first or if I let it out, the place will change. How age makes one want things to stay the same. Well here I am and I am giving you a gift of information, a secret not known by many, a real jewel.
I once was on assignment in Ecuador and this fellow Nicholas Crowder the author of Culture Shock Ecuador, helped me out of a few jams. We have stayed in touch over the years and he recently shared with about the beauty of Ali Shungu Mountain Lodge. He won't admit it to anyone but he knows some aspects of Ecuador that very few outsiders have knowledge of.  One thing he taught me was that not all things in Ecuador are as they appear on the surface.  When he tells me something about Ecuador, I listen and I listened about one of the most beautiful places on earth. He highly recommended that I get in touch with the owners of Ali Shungu Mountain Lodge, Frank and Margaret who took very good care of my wife and I while we were there. There is no question they know how to operate a first class operation in an absolute paradise on earth.
I have so much respect for  this fellow Crowder I asked him before I shared this beautiful mountain lodge with you called Ali Shungu. My recommendation is if you are going to Ecuador and you have thought of staying at a breathtaking and magical place which extolls the beauty of this earth then read below. If you read no further that is OK, but I am telling you from a fellow traveler to another, Ali Shungu should not be missed by any visitor to Ecuador. One kernel in the secret recipe, Ali Shungu is magical and mystical but it is the owners Frank and Margaret who have provided the spirit in constructing a comfortable lodge where nature and spirit can be celebrated.
In the 1970's I first heard about Ecuador when I was listening to my GE shortwave radio. It crackled and squawked, and then came the sound of guitar and a voice announcing "This is RADIO HJCB, Voz de Andes in Quito Ecuador". Everyday after school I would run home to tune into the station that played Andean music and I would imagine myself being in the mountains on top of the world in Ecuador. I also often  imagined being at a lodge high in the Andes in the middle of nowhere, and all you could hear was the sound of wind blowing across the alpine, the sound of water cascading down hillsides, and the fresh smell of an afternoon rain. It almost sounds like being in the highlands of Scotland but there it was in Ecuador and after more than thirty years of traversing the jewel of the Andes, I came across a true gem.
Sitting at nearly 10,000 feet, tucked up on top of a mountain in the Andean mountains is the hidden jewel which is called Ali Shungu Mountaintop Lodge. My wife, Mercedes Keene who is from Ecuador and I made the trek up a bouncy road where the lodge is isolated just fifteen minutes from the center of the Andes town of Otavalo, Ecuador. My first thoughts were that we might be arriving at Brigadoon. I had never even looked at the place on the internet, but knew it had to be special just because I always believe the hidden jewel may be just beyond the next pile of dirt. Also, my friend Nicholas Crowder has never let me down on a recommendation and he scored a ten on this one.
Well, there it was, the jewel I had thought about for over thirty years. When you set foot on this property you can feel the energy of the Andes. It is not a commercial project in the sense of a corporate resort. It is a lodge that has been built carefully by the owners over many years with love, care, and respect for the mountain. The chalets on the property can accommodate many different sizes of groups. Each one could be described as cozy and comfortable and large by any standard.
The views are amazing, maybe the best in Ecuador, and if you are a photographer, the lighting is amazing at Ali Shungu. Personally, I am surprised more movie production companies have not made films here with the unique lighting. I also cannot remember sleeping as well anywhere with good beds and of course a fireplace in each cottage that staff keeps going for you at all hours.
Another secret about Ali Shungu is the food. My wife Mercedes Keene and I have never in over 30 years of living and traveling  in Ecuador experience such wonderful meals.  My explanation is that Margaret and Frank have created a type of hybrid or fusion of different types of foods and presentations. Our first night, tomato was the soup and honestly my wife has never liked tomato soup. Wow, was she in for a surprise. She raved about it and is now a convert. If I could eat at Ali Shungu everyday, I have no doubt my blood sugars and weight would be at more appropriate levels. One night we had a pizza that was amazing and made on a sourdough crust. Listen – I continue to expound about the food but in short – Margaret and Frank have got it down.
If you take any recommendation from an old travel writer, and you love serenity, peace, comfort, and not to leave out fantastic food, you should not miss a visit here. I am telling you that you will write and thank me. Oh one last thing, pricing is about $85.00 a night per person including meals – it is a bargain at this price. You can visit their website at: Ali Shungu Mountain Lodge.
Also, if you are going to Ecuador and you want an insight into the hearts and mind of the Ecuadorian culture be sure to get a copy of Nicholas Crowder's book (Culture Shock Ecuador: A Survival Guide to Customs & Etiquette)

He and the book saved my ass a few times. By the way I asked Frank and Margaret if they knew Nicholas Crowder and if he had stayed at Ali Shungu. They had a smile on their faces and would not confirm or deny if he had stayed there.  However, I did see his book on their bookshelf in the main house.
Regards, Brandon Keene – Author, Professional Dragoman
P.S. and please keep my secret about Ali Shungu 🙂 between you and me.
(1*) BRANDON KEENE IS A FICTIONAL CHARACTER CREATED BY NICHOLAS CROWDER
——————————————————————————————–
Other Pictures from Ali Shungu
————————-
————————-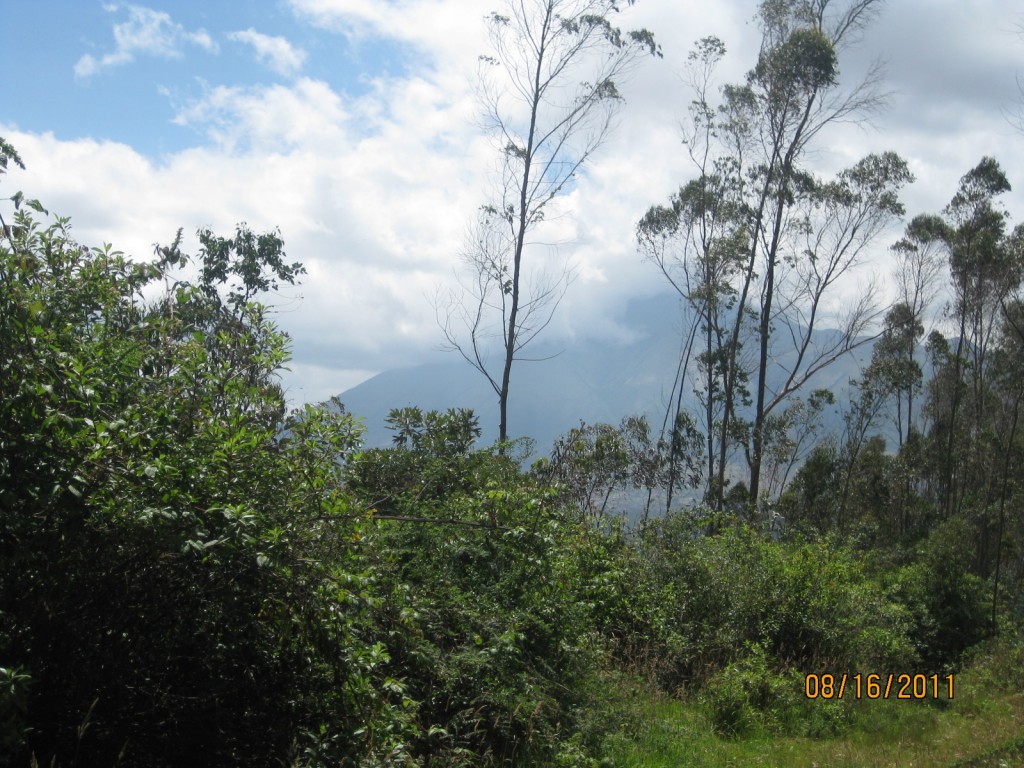 ————————-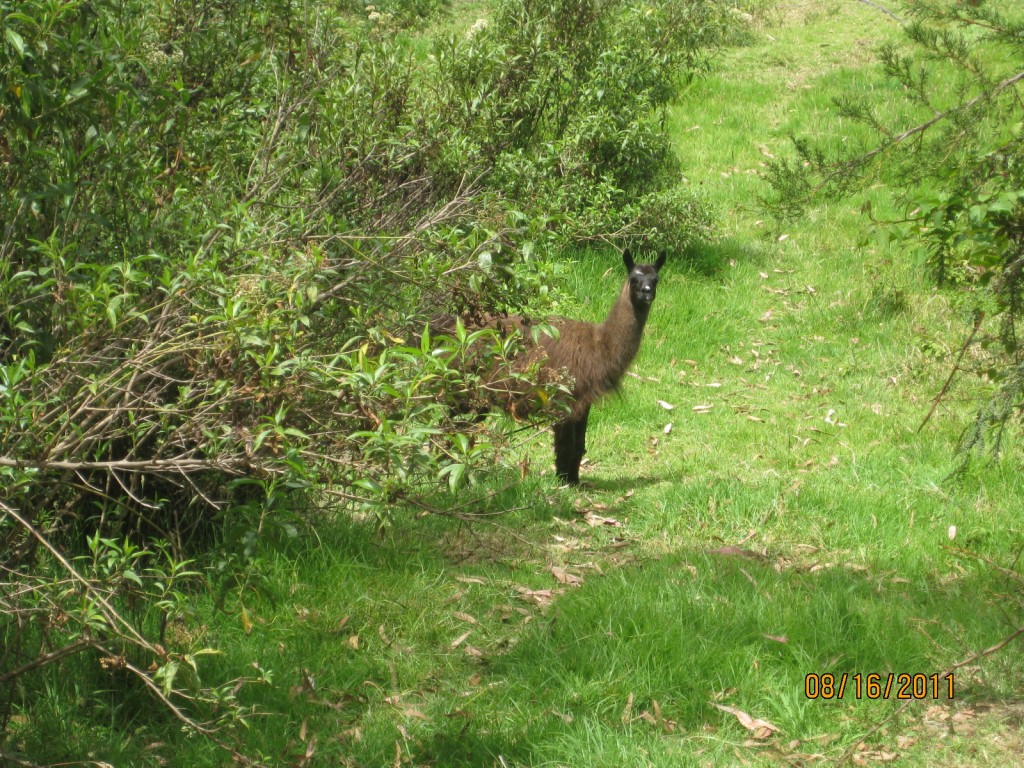 ——————————————-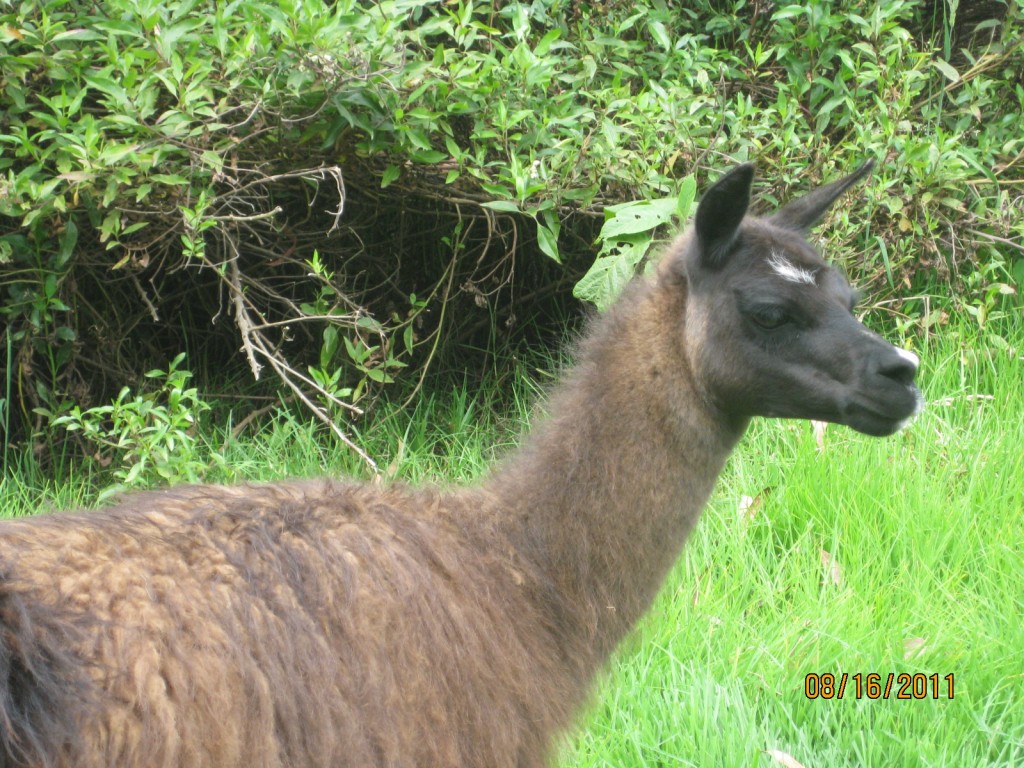 ————————————————