Ecuador: An Extinct Train From Guayaquil to Salinas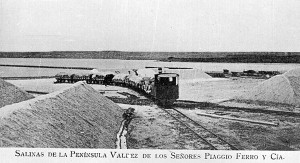 The train of this city to Salinas
Estampas porteñas
Evocation of Gustavo Cáceres Castro, physician and Professor.
eluniverso.com reported Back in the year 1940 Lizardo García and Velez, close by the school streets Prosecutor Vicente Rocafuerte, worked the first railway station whose Rails joined Guayaquil with Salinas and the whistles as the locomotive No. 8 woke the inhabitants of that neighborhood. When deteriorated wooden bridge on the estero Salado, which stood parallel to the five in June, linking the banks of the legendary arm of the sea, to the West of the city, the terminal moved to the other side where now stands the Citadel railway.
The route to the coast was started in what today is the Cerro de San Pedro. He continued by the surrounding areas San Eduardo and the contemporary urbanization Puerto Azul; In addition, he passed the lagartera, site which took this name for many reptiles that there is spring, interrupted the track and only moved to hear the noise of the locomotive. The landscape then was quite different from the present: abounded estuaries, mangrove trees typical of the area and it was common to observe deer and the ocelot.
The trail crossed Chongon area and hills to reach the station's progress. Got it after deep through the towns of Engunga and Villingota, passing through the stations of the 80 kilometer and Zapotal, crossed the bridge of sugar, from which saw the 'hill of the dead', named for its peculiar shape. Later was San Vicente, Santa Elena, La Libertad (captive crossing) until at 18:00 it is coming to the station of Salinas, located at the end of the current quarter Bazan.
Machine and their wagons drove vegetables, animals, parcels, mail and a few parishioners, as most of the passengers were in autoferro (similar to a bus).
By the 1950's this means of transport lost total force and was replaced permanently by the Ribbon of asphalt. Read Article