Ecuador: Satellite image shows suspected pipeline in Ishpingo-Tambococha-Tiputini block
news.mongabay.com/ Jeremy Hance reported Mongabay has obtained a new, high-resolution satellite image of Petroamazona's suspected pipeline and drilling platforms in the famed Ishpingo-Tambococha-Tiputini (ITT) block. Obtained from Planet, the image was analyzed by the team at the Monitoring of the Andean Amazon Project (MAAP) just after Ecuador announced it had begun drilling in arguably the most biodiverse place on the planet.
With a resolution of three meters, the image shows a snaking pipeline amid the unbreakable green of the rainforest that ends in rectangles, which are believed to be oil platforms. The picture is especially important given a blackout on outside monitoring of the ITT drilling. Read Article
THINKING OF LIVING IN ECUADOR – READ THE BOOK- 100 POINTS TO CONSIDER BEFORE MOVING OR RETIRING IN ECUADOR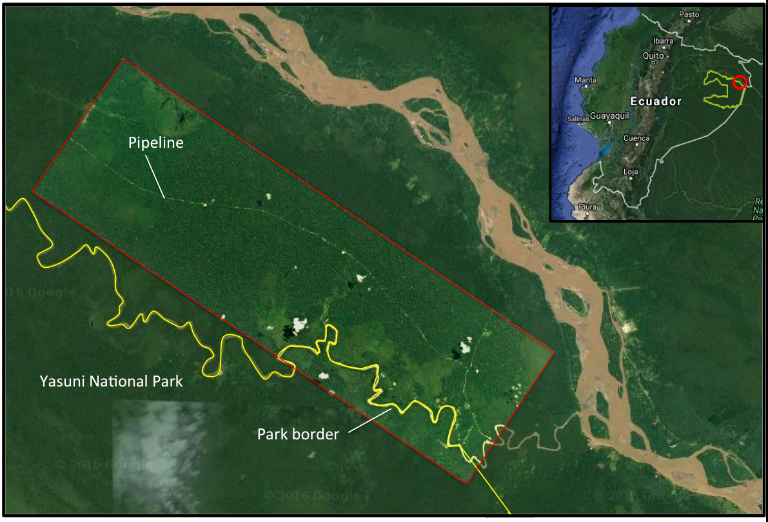 A high resolution (3 meters) of the drilling platform and pipeline in the ITT block of Yasuni from September 2016, overlaid on Google Earth imagery from 2007. This platform lies just outside the Yasuni National Park, but future platforms will move inside the park. Image by: Planet with analysis by MAAP and Google Earth Imagery.