Rincón d'Olón Suites and Studios in Olón, Montañita Ecuador

Sponsored Post
A wonderful place to stay in Olón (Montañita), Manglaralto
Santa Elena (Guayas), Ecuador – Rincón d'Olón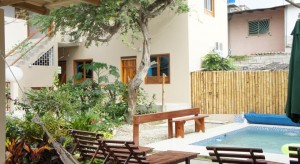 Welcome to Rincón d'Olón! We are happily accepting your reservations for 2016 & 2017!
Green & pristine hillsides, white & sandy beaches, safety & relaxation, luxury & comfort; visit Olón!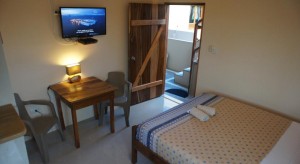 Rincón d'Olón offers deluxe Studios with full kitchen, and economical Family or Shared rooms. We aim to provide you with the highest level of Service & Comfort!
We also offer our guests two spacious Rooftop Terraces with 360° views. We also provide you with our spacious garden with pool (15m²) and lots of little corners to relax in!
Enjoy relaxing in one of the many hammocks & deck chairs in the cabin near the swimming pool, or organize a BBQ with your family or friends! Rincón d'Olón is also available for Weddings & Events!
Rincón d'Olón's Studio & Studio XL include a fully furnished kitchen! Continental or Local Breakfasts & Room-service, sourced from local restaurants, are available upon prior request.
Our Family Rooms are perfect: 1 or 2 big beds for a small price! Available with or without Air-conditioning, Satelite HD-TV & wheelchair access. Let us know your wishes when making a booking!
Olón is a nice and tranquil beach-town, with wide streets, public lighting, low crime and well-kept houses & villas.
The beach of Olón is lined with rustic wooden cabins, offering fresh coconuts, cocktails and a variety of seafood!
In the town-center of Olón, you will find a few Pizzerias, BBQ & Taco places, along with a variety of local restaurants.
Of course, Montañita is close by, and offers a great selection of national and international eateries.
Calle Alberto Potes s/n
Behind Police St./ Atrás de la Policia
Olón (Montañita), Manglaralto
Santa Elena (Guayas), Ecuador
rinconolon@gmail.com
(+593) 0 991 224 223
VISIT OUR WEBSITE: rinconolon.ec/
VISIT OUR PAGE AT BOOKING.COM