Ecuador: Shaman Found Guilty In Death of U.S. Citizen During Ayahuasca Ceremony
BREAKING NEWS: SHAMAN FOUND GUILTY IN DEATH OF U.S. CITIZEN LESLIE ALLISON IN ECUADOR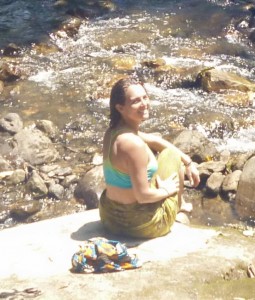 On June 8, 2017, a judicial court in Macas, Ecuador found shaman Miguel Chiriap guilty of culpable homicide in the death of U.S. citizen Leslie Allison. Leslie who was 35 years old at the time of her death is described by many as a "ray of light" and a "free spirit". She attended an ayahuasca ceremony tour that was to last from January 12, 2016 through January 25th, 2016. However, on January 14, 2016, during the ceremony she became seriously ill and she subsequently passed away.
Leslie Allison's death was initially reported as an accident and a result of a bad reaction to ingredients in the ayahuasca. An autopsy revealed that Ms. Allison actually died from a broken neck due to "severe blunt force trauma".
Ms. Allison's family has been instrumental in seeking justice for Leslie and have fought valiantly through the Ecuadorian criminal justice system over the last year and a half. They are extremely grateful for the dedicated work their attorney in Ecuador, Dr. Juan Gabriel Peralta and the prosecutor Stewart Criollo have provided during this ordeal.
While Miguel Chiriap has been found guilty of culpable homicide he  remains free while the court process continues with mandatory paperwork leading up to the sentencing phase. It is expected that he will have to serve a prison sentence. (source for this story – family of Leslie Allison)
SAFETY, SECURITY, HEALTH IN ECUADOR – THIS IS ONE BOOK THAT IS A MUST READ
OTHER RELATED STORIES REGARDING LESLIE ALLISON
Ecuador: Young US woman dies in Ayahuasca ceremony in the jungle
Shaman declines to comment on death of American Leslie Allison

U.S. citizen allegedly murdered in Ecuador-STATEMENT FROM FAMILY OF LESLIE ALLISON