Ecuador: "Flowing River Resort", located high in the Andes mountains, quiet serenity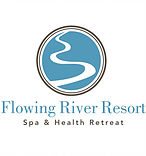 HOLISTIC HEALING IN THE HEART OF ECUADOR
Spiritual healing and a blissful getaway await you in the exotic highlands of Ecuador. Our location stands as a restorative haven tucked away in the roots of the beautiful Andes Mountains. The Flowing River Resort is a riverside refuge for those seeking the relaxation and recreation necessary to invigorate the mind, body, and spirit.
THE RESORT
At Flowing River Resort, it is our mission to offer a quiet place for deep relaxation and renewal. Our imperative is to offer a safe haven for holistic thinkers to come together, share their stories, and together find peace within the beautiful landscape of the Ecuadorian highlands.
Furthermore, we believe that when immersed in Mother Nature, her omnipotence acts as a powerful healer. Our resort is tucked deep within an oxygen-rich, cloud forest of northern Ecuador. Our local guides will take you into the beauty of the surrounding jungle, where you can trek to waterfalls and zip-line across the jungle canopy. In addition, you will be connected to the native culture by way of visiting local markets, listening to live music, and explore the El Quetzal de Mindo's Chocolate Factory.
Flowing River also offers an a la carte spa, a 2000 square foot yoga studio, community arts and crafts, and fresh, nutritious meals catered to fill any indulgence or dietary restriction. It is our hope that these features will provide the circumstances that facilitate deep healing, self-empowerment, and peace of mind.
Amenities include, a hot tub, complimentary dial-up internet, and nutritious, daily meals.
FEATURES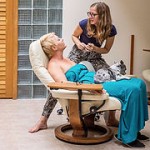 SPA
Be sure to slip into our full-service spa where you can revitalize with a massage, refresh with a facial, and rejuvenate in our holistic sauna. Then, take a dip in our scenic Jacuzzi where you can take in the breathtaking landscape of Ecuador while soaking in absolute comfort.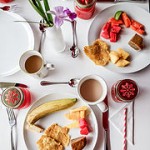 FOOD
At Flowing River Resort every dish is prepared with the freshest ingredients found at the local market. Whether your taste lies in Ecuadorian fare or vegan fusion, our on-site chef will cater to your every craving, ensuring that every bite is as nutritious as it is delicious.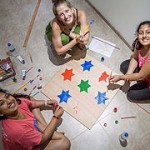 ARTS & CRAFTS
While immersed in Ecuadorian culture, why not cultivate your own. On-site arts and crafts such as beading, painting, and photography offer the perfect opportunity to create art with your Flowing River neighbors. Together you can hand-make vision boards and personalized souvenirs – Memories you pack up in your suitcase and bring home to share.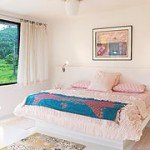 ACCOMMODATIONS
Each guest room is designed and decorated with its own theme, ensuring that your visit is a one-of-kind. Room are adorned with eclectic flare and décor that tell a story all their own. Every space also comes with your own private bathroom. And for those traveling with little ones, there are also three separate "kids" rooms.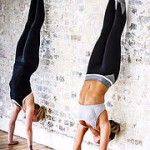 FITNESS
Exercise and relaxation go hand in hand when it comes to maintaining a healthy, wholesome lifestyle. Our resort has a gym on location so you can continue to maintain that balance of working out and chilling out.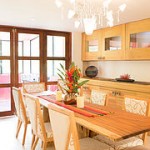 COMMON AREAS
The resort has common areas where you can socialize and relax with staff and other guests. Inside you'll find an air-conditioned reading room, dining room, and TV area. Outside, if you roam the grounds, be sure to poke into our 2,000 square foot yoga studio, or dip into the flora-filled shade of our sheltered gardens.
Our sheltered gardens offer an on-location exploration of Ecuador's rainforest. A colorful, lush menagerie of nature's finest, our gardens are abloom with a variety of garden vegetables such as snake fruit, bread fruit, turmeric, figs, papayas, peppers, and more than 100 pineapples.
PLEASE VISIT OUR WEBSITE FOR FURTHER DETAILS AT THIS PEACEFUL  BEAUTIFUL RESORT SPA TUCKED AWAY THE IN THE PEACEFUL AND TRANQUIL ANDES OF ECUADOR: theflowingriverresort.com

Flowing River Resort Promo from Dallos Paz on Vimeo.