Ecuador: Edificio Punta Arena – new development in exclusive Punta Blanca

Edificio Punta Arena – new development in exclusive Punta Blanca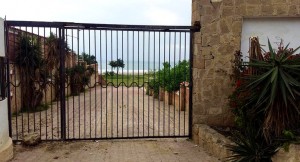 Description of Property:
This self-funded 5 story, 15 unit, new building is tucked away nicely in a quiet, exclusive, residential neighborhood of Punta Blanca just 30 meters from the beach.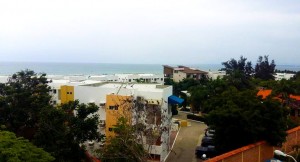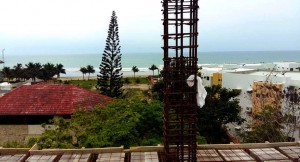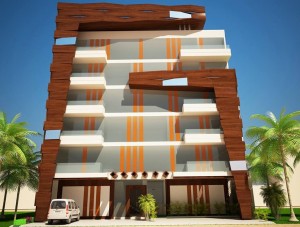 Sleek and modern, this building offers some really nice amenities not always found in smaller buildings: pool, Jacuzzi, outdoor shower, barbecue, covered parking and an elevator.
Each floor has three units each: two facing the ocean and the other facing the surrounding neighborhood. Each of the ocean-facing units has 110 square meters (roughly 1200 square feet) and the neighborhood unit has 125m2 (or roughly 1400 square feet). Each unit has 3 bedrooms, 2 baths, kitchen and living/dining combo.
Punta Blanca is a small yet very exclusive beach town, largely comprised of vacation homes and condos. It is known throughout Ecuador as a high end community that is something of a status symbol for the Ecuadorean upper class. This helps generate extremely strong high season demand for those wishing to earn income through a rental property. That said, it is still something of an up and coming area where opportunities still exist to get in new construction at a great price. The beach of Punta Blanca is both extensive and breathtaking, stretching many miles along the coast. Salinas is only a 20 minute care ride south, while Montañita and Olón sit 30 minutes to the north, providing owners 2 great destinations for nearby daytrips or nights out on the town.
The project is currently under construction and is expected to be 100% complete by December 2016.
Pricing starts at $156,250 and goes to $163,625.
*Does not include any appliances, lighting fixtures, or glass shower doors.
Come see for yourself why many call Punta Blanca Ecuador´s most beautiful beach and learn about the fantastic opportunity for retirement and investment offered in Punta Arena.

FOR DETAILS PLEASE VISIT THE FULL LISTING