Ecuador Earthquake 2016: LIST OF MISSING EXPATS / TOURISTS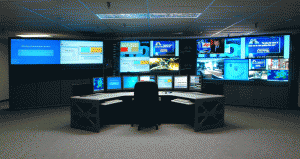 LATINAMERICACURRENTEVENTS.COM / ECUADOR EMERGENCY FACEBOOK PAGE /
This list is primarily for members of Ecuador Emergency. We are posting names of individuals living or visiting in Ecuador. We are attempting to locate them and verify if they are ok and if there are any immediate needs. Feel free to add names and edit as you see fit. If you need to contact an admin of the group – contact: Nicholas Crowder, Jack Abercrombie , Russ Reina A Firetender or Susan Schlesinger.
Our first priority is to make sure members of Ecuador Emergency who live in the affected areas are located and found safe. If they are still compromised, we will do our best to coordinate communications and assistance. Secondarily, we offer ourselves as a conduit for people here in Ecuador to connect with people in North America. If you are a person named here or know of the status of that person, please let us know their status. Also if you know of other expats who are not members feel free to list there name and hopefully we can determine their status.
Disclaimer: The admins of Ecuador Emergency are not responsible in any manner for the accuracy of any information in this file. This is a fluid situation and information is posted as is and for emergency purposes.
Hospital patient list … https://www.facebook.com/photo.php?fbid=791688700975953&set=o.359055580856909&type=3&theater
FIRST SECTION OF THIS LIST – STATUS UNKNOWN
SECOND SECTION OF THIS LIST – LOCATED AND RELEVANT NOTES
UPDATED 4-21-2016 AT 18:17 HOURS ECUADOR TIME
NAME LOCATION STATUS
Mark Stephen Andrews – Manta? – Unknown
Maurice Markel – Manta? – Unknown
Julian and Sandra Davies (British expats) – Bahia – Status unknown –
Alex Putney La Maná, Cotopaxi? – Unknown
Ronald Lynn Smith (4-18-41) Bahia – Unknown
Michael Dustin Smith (6-24-69) Bahia – Unknown
Marilyn Harden – Bahia – Unknown
Gar Harden – Bahia – Unknown
Marilyn Harden – Bahia – Unknown
Gar Harden – Bahia – Unknown
Frank Verderese – Boca de Briceno; age 60; status unknown. Any information would be greatly appreciated. UPDATE: Received message saying he is alive. It was very garbled and difficult to hear. We are still looking for information about whether aid is being delivered to his area. We also do not know where he is located at this time.
Curtis Martenson – Bahia – Just came back from Australia – age 53 blonde-grey hair – STATUS UNKNOWN
Valerie Panien – San Clemente – Unknown
Peter Mahler – San Clemente – Unknown
Lisel Higgins Unknown
Marilyn & Gery Harden, Bahia, status unknown? Any information will be very appreciate.
Bruce Richardson – STATUS UNKNOWN – is a Canadian, in his 70's and lived past the bridge in Bahia. He is a sailor and is often at Coco Bongo Hostel
Carole Kamber (79) and Mark Offerman (51) Mother and Son. They were living in San Lorenzo just south of Manta, and have not been located, Please send any information that you might have to Bibiana Robles (on FB)
———————————————————————————
L O C A T E D
Linda Firquian Status OK El Matal/ Coco Beach
Aggie Carter – Bahia – Adriana García Ruperti . She is my neighbor and has been with me and my family. She doesn't have Internet. She says her apartment is totally destroyed. Update 4/20: she is living on the streets with everyone else. Has injuries but not life threatening. She will go to Guayaquil once able. In Guayaquil from her post on a fb group….. leaving to go back to California.
Susanne and Goran Martinsson Safe San Clemente
Cindy Brandenburg, Bahia – 04/20/16 Received an email this morning that Cyndee is ok and is with friends
Lorenzo Rivadeneira and family, Bahia – 04/20/16 Received an email this morning that Lorenzo and family are all ok
Lloyd and Carama Robinson – Bahia – Status OK – phone call confirmation Apr 20!
Steven Garrett Bahia Status OK 71-72 years of age – retired lives by himself in Bahia about block from beach. confirmed https://www.facebook.com/photo.php?fbid=10207181328463807&set=a.2066786701532.2105290.1000728955&type=3&theater
Lisa Brunetti Jama In Mindo and is safe. (Lives in Jama)
Christine Vomecke – She and John are living out of their car. Their property is gone but they are ok
Pat Creasey – Puerto Lopez – Marked herself as safe on April 17
Scott Creasey – Puerto Lopez – His mom, Pat, reports that he is home and safe as of April 18 – he arrived home from Manta.
John Fisher Susan Marion-Phillips John Fisher is OK. He just moved from Manta to Bahia. He says the house is severely damaged, but he's OK.
Michael Smith & Ronald Smith – Bahia – Both are Safe – on their way to Quito to stay with friends – condo in bahia destroyed.
Peter Czerwinski – Matal (jama) Peter & Lisel are OK, their home in El Matal is damaged
Bob Faske —- Crucita — He just moved there in November – Status OK
Don & Cheryl Papania – Don Juan, Jama Update to 04-18-2916 14:41 Jane Stolle Goodman 16 min · Our friends, Don and Cheryl PaPania are okay. Their house is gone and they are living on their patio waiting for help. They are in Don Juan, Ecuador.
(update 17:45 / 18 APR16 by Jack A. ) Jeffery Lomax & Jenia Lomax are offering for the Donald PaPania & Cheryl PaPania & Rambo / Papania Family to stay in there house on the Farm in Tesaste / Jama while they are in the rebuilding process of there Home in Don Juan / Jama- contact: Jeff at <jewelsmithe@yahoo.com>
Patricia White – Canoa – She and Eduardo are doing fine! Status Ok
Tripp Martin and family – Bahia – status ok
Dave and Myriam Causey – Bahia – status Debbie Huckeba Thompson reported that she communicated directly with Miriam and that she and Dave are both okay.
Mark and Angie Wilkison – Bahia (Status ok)— lost home no status on son in Guayaquil no status…?
Sean Carter – Bahia – status ok but may be able to contact for information…. facebook Sean Carter, has been our EC Emergency only direct link for Info out of Bahia for the first 72 hrs / 3 days.
Kimberly James & Chris – San Clemente – Status- has been in brief Comm. with her Sister in the US. Chris' leg is infected, waiting on help, observing helicopters passing overhead N & S of San Clemente Beach.—-Update; Kelley King (Kimberly James' sister) posted on Facebook 3 hours ago (8pm Pacific time) on Monday, 04/18/16 that Chris James had been airlifted out of SC to Guayaquil. (Posted by Paul Schwietert, I don't know them, just helping).
. I Edyta Klimecki and Michael Z. Klimecki and their 2 kids – Bahia– They are safe! Michael Zbigniew Klimecki just did a FB Safety Check. STATUS OK
David Hitchcock – San Clemente- Status- Safe & Surviving – STATUS OK
Libby Rush – San Clemente- Status- Post by Lisa Campbell Safrit: Libby Rush was able to call a little bit ago. No injuries, hostel okay, David Hitchcocks house minor damage on first floor. Town of San Clemente heavily damaged but no one hurt. Many buildings down, no power obviously. Will update when more learned. Thanks for good karma FB friends!· 2 · 5 hrs ago/ 19:37 pm / 17 APR 2016
Peter Czerwinski & Lisel Higgins – El Matal/Jama – Reported okay (by Paul Clampitt)
Larry & Sarah Higgins Ed Las Gaviotas Bahia status ok , Jason Hendsch spoke with him this morning
Margaret & Wayne Clark Playa Dorada Canoa status ok Wayne sent a message to her daughter this morning
Judy & Pat Sydor Playa del Sol Canoa status ok. Sent phone message last night
Micky Pedersen Playa Dorada Canoa status ok. sent a text message this morning to her daughter.
Betty Mortimere Playa Dorada Canoa status ok. sent a text message this morning to her daughter.
Jim Petersen from Bahia, currently in a farmer status ok, Her wife Beverly have more info
Sandra & Tom Powell , Bahia, status ok, according with info provided for their son Rob.
Anna Crawley, Bahia, status ok, according with info from her husband Gerry Crawley.
Ron & Barb Dittl, Playa del Sol Canoa, status ok, according with message from Pat Sydor.
Hannele Laari-White & Bob White, Playa Azul Canoa, status ok, according with info from Gerry Crawley.
Ed and Milinda May and sons, Manta I heard from them and they are ok and safe
John and Gayla Strong, Manta, heard from them also, they are ok and safe.
Ken & Mary Battershill — Playa de Briceno–status safe. Currently in U.S.
Sonya Kaye Jacques — Crucita–texted from Crucita that she is OK. Apr 18
Maik and Kathy Reinertsen, El Horizonte, Bahia 04/19/16 got an email from Kathy that they are ok. They can not return to their condo so are staying with Carlos & Ana Rivadeneira.
Carlos & Ana Rivadeneira, Bahia 04/19/16 Received a message from Kathy Reinertsen that Carlos & Ana are safe.
Mike Grabowski, Canoa,,,,from his wife Irene. y. The house was destroyed, the house collapsed while Mike was inside, Yulia Klimento and I were lucky enough to walk outside just as the earthquake started. All of the bones in Mike's foot are broken, we were able to get Mike to a hospital in Porteviejo, and made sure he got surgery. Mike Grabowski's surgery went well yesterday and he is doing really good;
SAFETY AND SECURITY IN ECUADOR – READ THIS BOOK