Casa de Cuenca Bed and Breakfast, Ecuador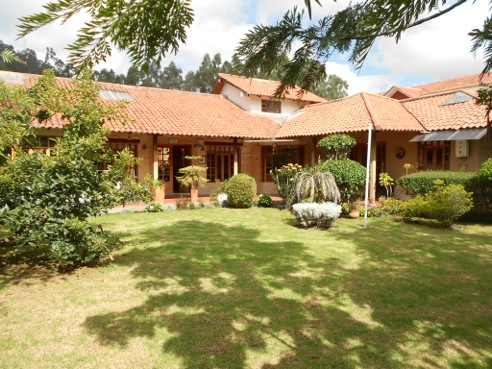 Casa de Cuenca Bed and Breakfast, Ecuador
Planning a visit or a move to beautiful and historic Cuenca, Ecuador?
Casa de Cuenca is here to provide you safe, convenient, reasonable, and pet-friendly housing. While you look for permanent housing, we welcome you to share our guesthouse.
Casa de Cuenca is one of the most beautiful private homes in Cuenca. It has 3,000 square foot and 4 bedrooms. It is pet friendly–yes we even have a private yard. We are American owned, both English and Spanish speaking and the casa is also our home. Our furnished private rooms are rented on a weekly and monthly basis, and include a light breakfast every morning, plus a chef's special on weekends.
We include all the many amenities of our home to our guests. (included in your rental and available to all are): Living room, breakfast room, dining room, family room with HD TV, DVD and movie library, WiFi and cable TV throughout, a large kitchen with all modern appliances that is shared by our guests, outdoor patio with g, laundry room with washer and dryer, and a Jacuzzi whirlpool.
Buses and taxis are minutes away and the historic center of Cuenca is but a 10-minute ride
You will enjoy your stay in our quiet and secure residential neighborhood in a private gated compound with off-street parking.
Please feel free to contact us regarding your stay in Cuenca. Our wish is to do everything possible to make it pleasant and more comfortable. We also offer additional services, click Services button for more information.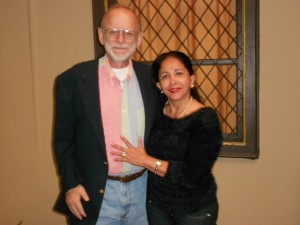 Marielle & Malcolm Reding
Your hosts
Casa de Cuenca
Paseo Rio Tomebamba in La Isla
US-305-897-0694
Cell 0995-805-157
mreding@mac.com
http://www.casadecuenca.biz
VISIT WEBSITE