Assisted Living Facility Salinas Ecuador, Chipipe Villa
Chipipe Villa
Your Home Away From Home
Assisted Living at its Best​ in Salinas. Ecuador
ASSISTED LIVING FACILITY
ABOUT US
This might sound a little cliche but the truth is that we are happiest when we feel we are being of benefit or value to others.
Let me tell you a little about us and how Chipipe Villa all came about.
Hi! My name is Dana Racinskas and I am a registered nurse and have been practicing for over 20 years. I have a background and a passion for geriatrics care.
A few years ago, in Dallas Texas, my mom needed to find an assisted living home. To my surprise, the cost was averaging between $7,000 and $8,000 per month.
The sad thing was that I didn't feel there were many homes that even cared about the care they were going to be providing for my mom. It was at this point that my eyes were "opened" and I felt a calling to help provide those needs for others like my mom who needed help.
​
​Then out of the blue… both my husband and I felt that God was telling us to go to Ecuador to open a home. The strange thing is that we had never even discussed this with each other. The next thing we knew we were on the coast in beautiful Salinas Ecuador.
Once here, it took us awhile to get our bearings and figure things out. However, we soon learned that the things we had read about the culture, the food and the costs associated with daily living were all true. Without all of these conditions being met we knew we could not fulfill our dream of being able to help people who needed assistance. After all, sustainability and preservation of funds is critical in our later years.
Our blessings continued as we now have a beautiful home, Chipipe Villa, with the most wonderful landscaping complete with pool and hot tub.
Next, it was on to the paperwork. Here in Ecuador it takes longer than one would like to open certain businesses. We had been told to not get our expectations up that things could drag out. However, once again to our pleasant surprise God blessed us with an incredibly expedient sign-off on our business.
So here we are, in Chipipe Villa, ready to fulfill our dreams of being able to help others who need assistance and are desirous of finding a place and level of service that we have all come to expect in life… the best. Not only does Chipipe Villa offer the highest level of care with personal attention, we also offer one of the most reasonable pricing structures anywhere in the world.
We truly believe that God has a purpose in our being in Ecuador and specifically Salinas. We also believe in the golden rule from Mathew 7:12… "…Whatever you want people to do for you, do the same for them,…"
This is the basis for our entire lives and business. ​
​We have always felt that we would never have a facility that we would not live in ourselves. Consequently we do live here and we enjoy calling our clients our friends!
We hope you will explore our site and give us a call. We look forward to having another friend join our quaint family here at Chipipe Villa.
CHIPIPE VILLA – LIVING ARRANGEMENTS
​Chipipe Villa is a business operated by Dana Racinskas, a U.S. Geriatrics Nurse Practitioner. Our primary goal is to enhance living for seniors or those needing continued medical assistance in a region where none really exists.
As we live, changes in our life may push you to the possible decision of going back "home", just because one finds themselves alone or physically unable to live alone currently. Death of a spouse or a medical illness or injury are good examples.
​
Our residential provision, Chipipe Villa, is in a beautiful private group home with a resort/retreat feel priced at a fraction of the price of Assisted Living in North America with many more amenities and services. This homey alternative has private suites with sitting area and bath for each resident. Here you will have an all inclusive care model. Here at our Villa there is a pool, spa, and ample space inside and outside to lounge or participate with a number of stimulating activities. Care levels range from minimum assistance, moderate assistance to complete care (nursing home type).
​
Types of Services Offered
​
Respite Care: (Temporary stay)
​
Service option provision that is temporary or respite care. This option is particularly useful for families planning active vacations that may present a physical challenge or is uninteresting to the elder living with them. Here we have a vacation spot for the elder in our Resort type group home, total loving care, meals and activities for overnight, weekends or longer stays.
Recovery/ Rehabilitation Care:
This service is available for anyone needing assistance after surgery or illness needing supervised care and attendants during recovery. Care provided examples are dressing changes for wounds, medical management for brittle conditions such as diabetes, respiratory or cardiac illnesses. We will be happy to work with you, your family member and your Doctor in providing the best after care needed to promote the fullness of your recovery while allowing your family and friend to remain just that and not worry about medical care.
Services of Chipipe Villa:
24 hour care taker availability
3 Delicious, nutritious meals and healthy snacks
Nightly Hors d'oeurves and Happy Hour
Daily Housekeeping & Laundry services
Therapeutic massage/ therapist (depending on care level)
On site Hairdresser/Barber and manicure/ pedicure
Transportation –within local area for shopping, churches, restaurants etc.
Rates For Residential Services
​
Monthly Rates: (for residential services)
Discounts are available for couples. Pricing is subject to change.
Assisted Living Level 1:
This is for an individual who is looking for all inclusive residency, short or long term that is fairly independent in self care; able to do most activities on their own. This rate includes Room, board, all meals, snacks, and service (utilities, internet, etc), all routine toiletries, full housekeeping, laundry services, translation assistance, and limited transportation services. $1500
Assisted Level 2 + (level determined by actual physical needs):
For individuals that require any assistance with personal care; management of medications/ home therapies, mobility management. $1500- $2200
Total care: Individuals requiring total care for all needs (nursing home care). $2500
​
Rates for Other Services
​
Respite/ Temporary Residency
Full room and board, all meals and beverages, snacks, and assistance. $60 per day
Rehabilitation/ Recovery Care
Care is individualized per health and care needs post hospitalization. Examples of medical care are wound dressings, post surgical monitoring, strengthening therapies and medication oversight. The focus of the care is to promote healing and increase healing and energy with nutritious foods and various therapies such as Physical Therapy, occupational therapy and water therapy.
Base rate $80 per day. (Additional fees may apply in some cases.)
CONTACT US
EMAIL ADDRESS
Dana@opptex.com
TELEPHONE NUMBER
593 096 716 7963 (Ecuador Phone Number)
(972) 393-4308 (Magic Jack – FREE from US & Canada)
PHYSICAL ADDRESS
Salinas, Ecuador
VISIT OUR WEBSITE FOR FURTHER DETAILS: SALINASLIVING.COM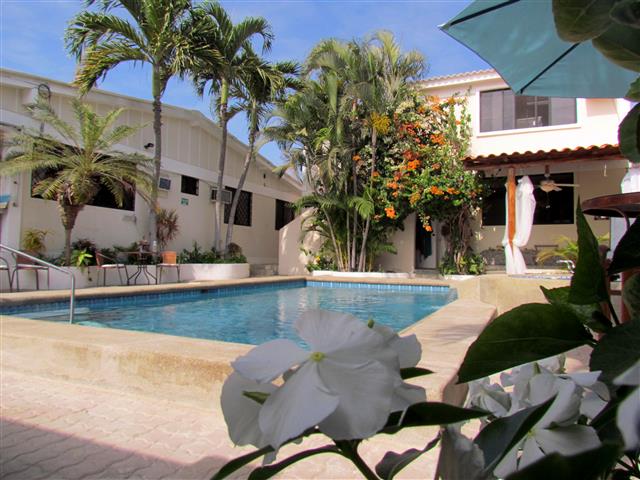 POST SPONSORED BY CHIPIPE VILLA (SALINAS ECUADOR)
Map is approximate location