The Bridge To Ecuador, Boutique Hotel in Quito Ecuador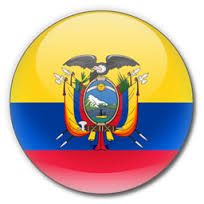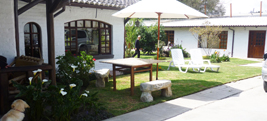 Is the best boutique hotel in Quito Ecuador.
We are a full service boutique hotel in a Hacienda Setting. Our Hotel is an American owned hotel with all the amenities you would expect in a 4 star hotel. We cater to all your needs.
—————————-
SERVICES
Residences, visas
Translation documents & any legal Services
—————————-
TOURS
a. Galapagos Cruises
b. Jungle Tours
c. Adventure Tours
d. City Tours
Our kitchen is open from 7a.m to 10 p.m. If you desire a midnight snack please feel free to raid the refrigerator.
Daily Prices
• 40 USD room for 1 person
• 70 USD room for 2 person
IncludesS: Breakfast-Lunch-Dinner
We offer 24 hour Shuttle & Transportation Service to any destination in Ecuador. Call or email us now for our unbelievable low rates and fantastic location and facility.
Address: La Pampa, calle K N7-175 Pomasqui – Quito – Ecuador. Phone U.S. – Canada: 407-289-2120 / 662-550-5401 / 770-872-4104
Phone house: 011 593 2 3490550
E-mail: reservas@thebridgetoecuador.com / thebridgetoecuador@gmail.com
PLEASE VISIT OUR WEBSITE
Map is Approximate Location

THIS IS A PAID POST BY THE SPONSOR